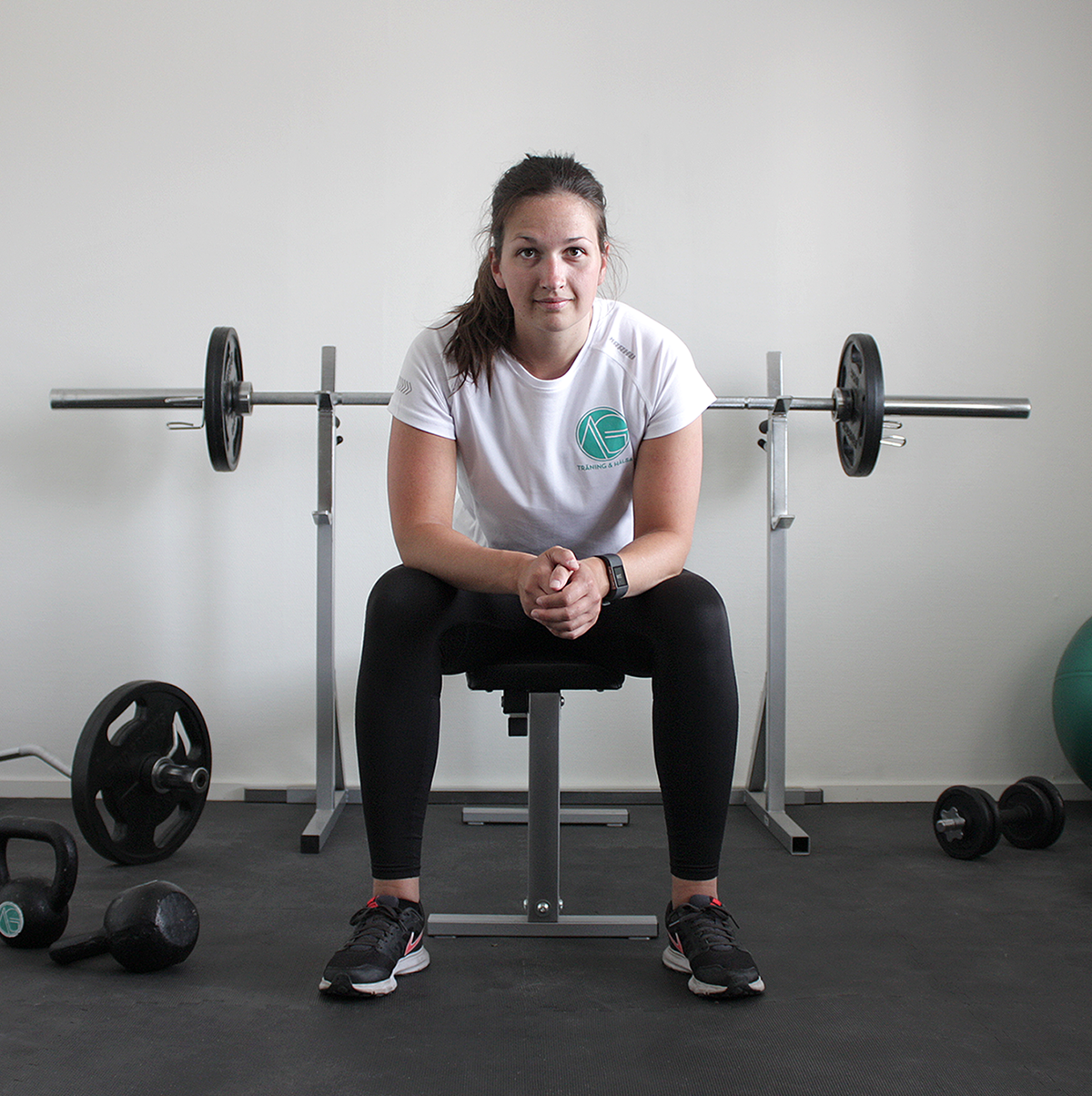 AG TRÄNING & HÄLSA
IDENTITY / DIGITAL DESIGN
Anna Gustafsson, personal trainer, started her own business in October 2015. Located in Östersund, she offers tailor-made workout programs, group fitness classes and treating massage.
I wanted to give the identity a sporty, genuine feeling that's easy to recognise and works in all channels.
ROLE
ART DIRECTOR
CLIENT
AG TRÄNING & HÄLSA
YEAR
2015 / 2017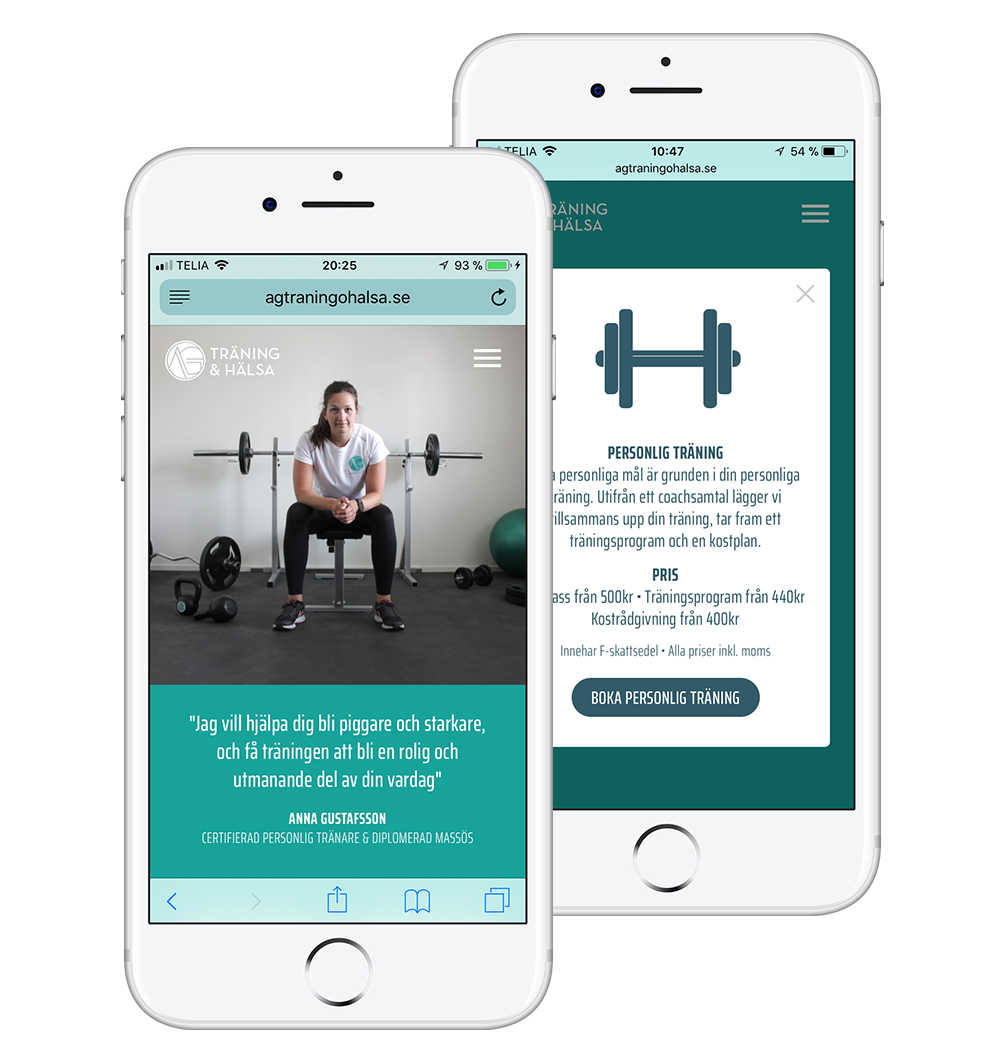 RESPONSIVE WEBSITE
A easy to use, responsive website where you can find all you need to know about the offering and book your first appointment.
Visit agtraningohalsa.se for your full experience.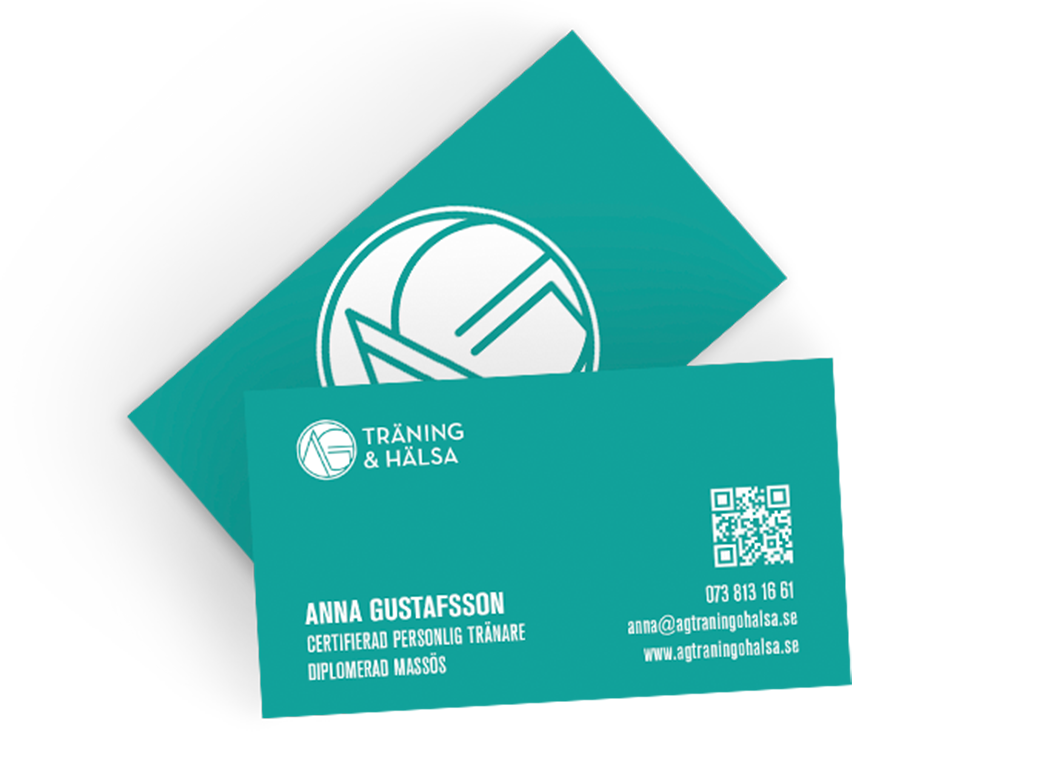 BOLD ELEMENTS
Together with the green and white colour, the bold logo is the heart of the identity. These elements are reflected throughout all graphic materials.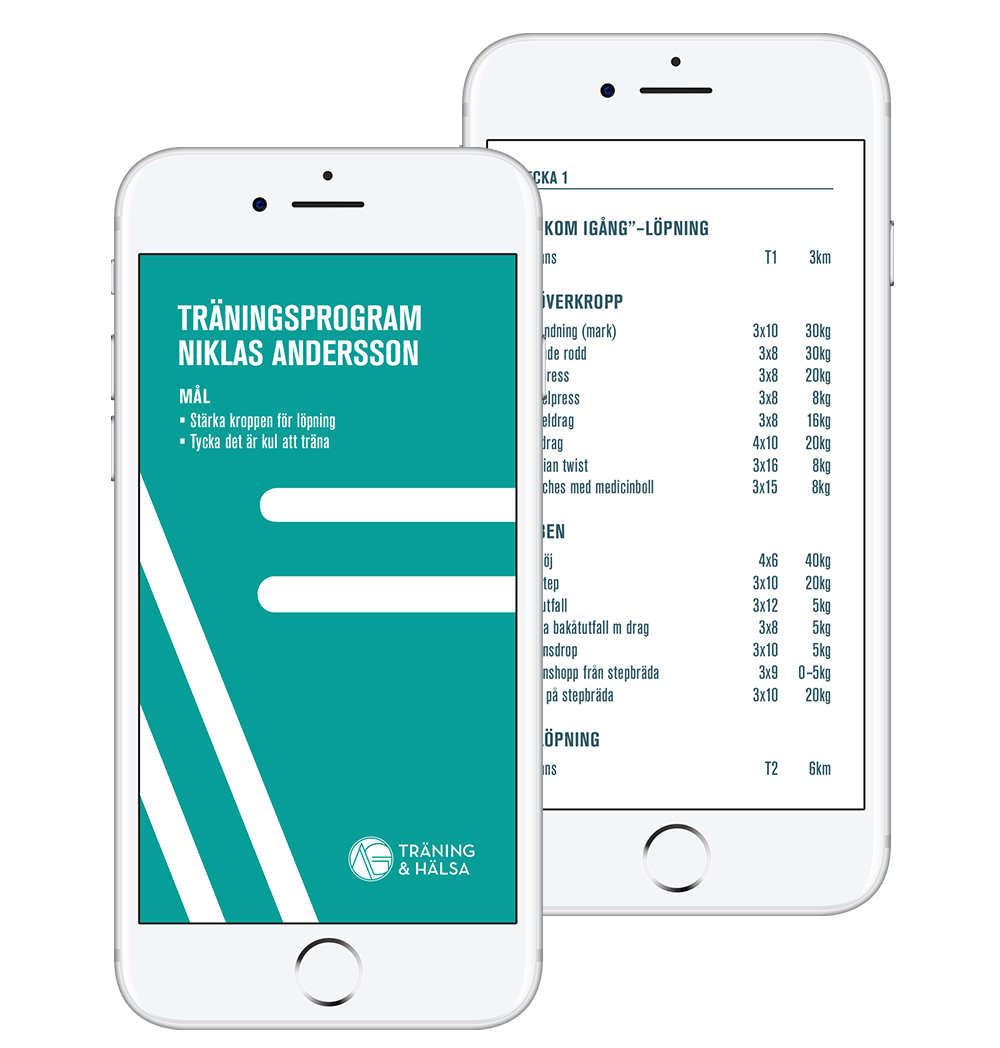 DIGITAL WORKOUT PROGRAMS
No more lost papers (or excuses of staying home). Access your workout program in your phone, and keep track of your progress!
LOGO
TYPOGRAPHY
AKZIDENZ-GROTESK CONDENSED
NEUTRAFACE
COLORS
SYMBOLS